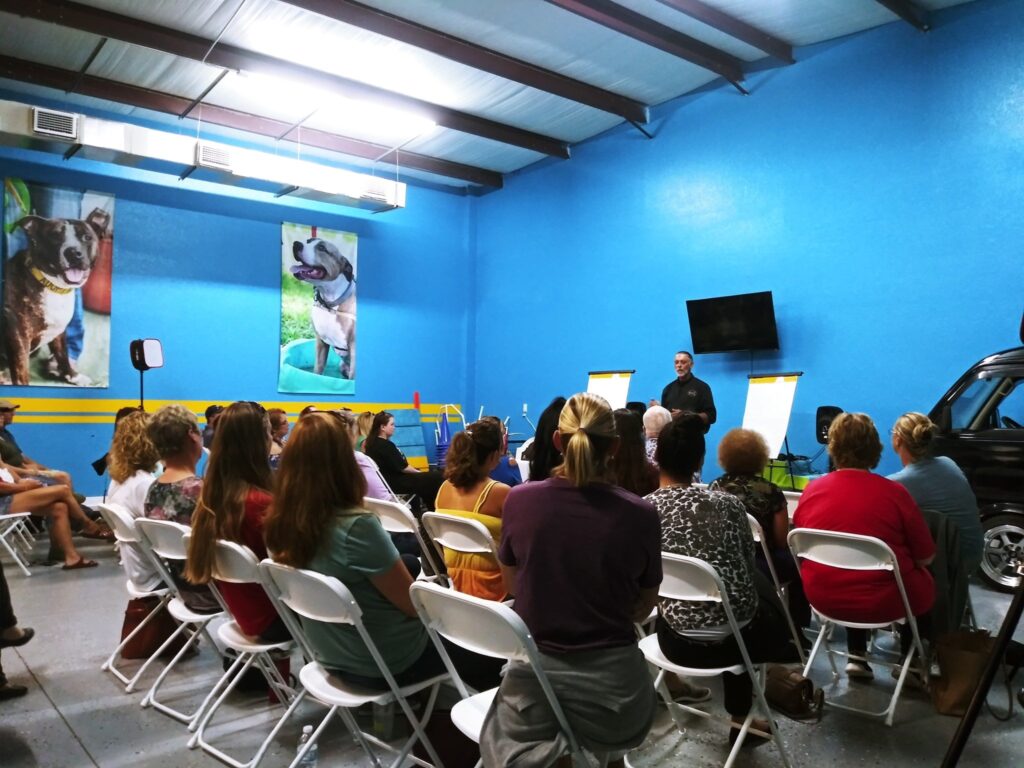 We are excited to be back at Happy Trails Animal Rescue in Orlando, Florida putting on an affordable training seminar at their community resource center. This seminar will cover how to apply the Natural Instinct Method of training to many of your most common dog behavior issues including leash pulling, jumping up, barking, counter surfing, proper greetings and so much more! You can get tickets for only $20/per person via the link below. Class is held September 10th at 3pm at Happy Trails Community Resource Center 1720 N Goldenrod Rd Unit 8 Orlando, FL 32807.
Natural Instinct Method Seminars are an amazing opportunity to see Gary Adams speak about his methods in person and enjoy an interactive experience with the opportunity for question and answer sessions.
These seminars will be available in a city near you soon! For more information on upcoming dates and locations follow the button below to our events page. To book Gary Adams to speak at your venue please contact us.